MORE WAYS TO LISTEN LIVE
DIRECT LINKS ►
http://str2b.openstream.co/878
https://str2b.openstream.co/878

Welcome to the official website of British Sixties Radio, the all-music station playing your favorite songs of the sixties (1960-1970) from artists that were popular in Great Britain. On our player, you will, at any time, know the title of the song, the name of the artist, its year of recording or release, and view a good high-quality album art. Come back often as we add new songs on a regular basis. Get on board, we are your time machine to swinging London! If you like our station, tell your friends, listen often, and share on social networks!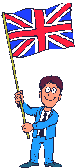 We feature The Beatles, The Rolling Stones, The Who, The Kinks, The Animals, The Dave Clark Five, Donovan, Dusty Springfield, Gerry amd the Pacemakers, Helen Shapiro, Cliff Richard, Tony Christie, Tony Sheridan, Herman's Hermits, The Hollies, Lulu, Chad & Jeremy, Freddie and the Dreamers, David Bowie, Tom Jones, Cliff Richard & The Shadows, Adam Faith, Manfred Mann, Cream, Traffic, Bee Gees, Marianne Faithfull, Cilla Black, Wayne Fontana, Chrispian St. Peters, Mary Hopkin, Peter & Gordon, The Fortunes, Petula Clark, Roger Whittaker, Georgie Fame, Sandie Shaw, The Searchers, The Moody Blues, The Spencer Davis Group, The Mindbenders, Fairport Convention, The Nice, Joe Cocker, Sandy Denny & The Strawbs, The Small Faces, Free, Argent, Brian Poole & The Tremeloes, The Troggs, The Yardbirds, The Foundations, The Zombies, Van Morrison, Them, Genesis, Matt Monro, Procol Harum, The Flying Machine, Elton John, John Lennon, George Harrison, Paul McCartney, Ringo Starr, King Crimson, Cat Stevens, The Pretty Things, Vanity Fare, The Alan Price Set, Anthony Newley, The Incredible String Band, Led Zeppelin, Rod Stewart, Derek and the Dominos, Chris Andrews, The John Barry Orchestra, Noel Harrison, Richard Harris, Twiggy, and Honeybus. We are a genre-free station. We play everything from the 1960-1970 era from easy listening to progressive rock.
We play more than 30 Beatles songs per day every day!
(not counting solo songs by John, Paul, George and Ringo!)
The Beatles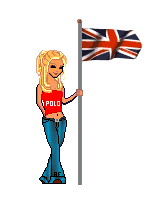 I
n addition to tracks from British, Irish (Dana, The Bachelors), American-born British (Scott Walker, P. J. Proby, P. P. Arnold), and Australian (The Seekers, The Easybeats) artists we also play a few songs in English by continental European artists that got a bit of airplay in Great Britain during the sixties. Artists like Shocking Blue, Ro-d-ys, Tee Set, George Baker Selection and Ekseption (Dutch), Aphrodite's Child and Vicky Leandros (Greek), Los Bravos (Spanish), The Rokes (Italian), Wallace Collection (Belgian), The Hep Stars and The Spotnicks (Swedish).
We play more than 30 Rolling Stones songs per day every day!
The Rolling Stones